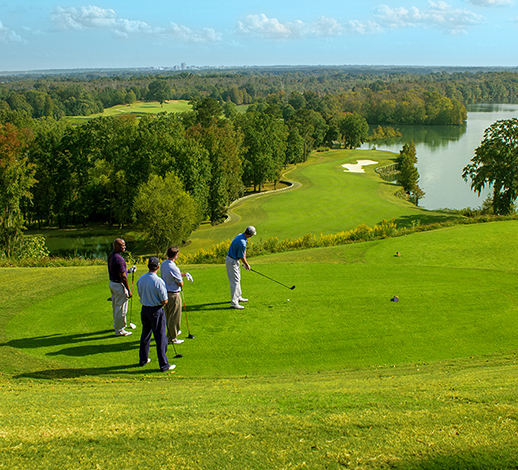 Real Estate
Calculators
Hotel Discounts
ITB & RFP
RSA Battle House Tower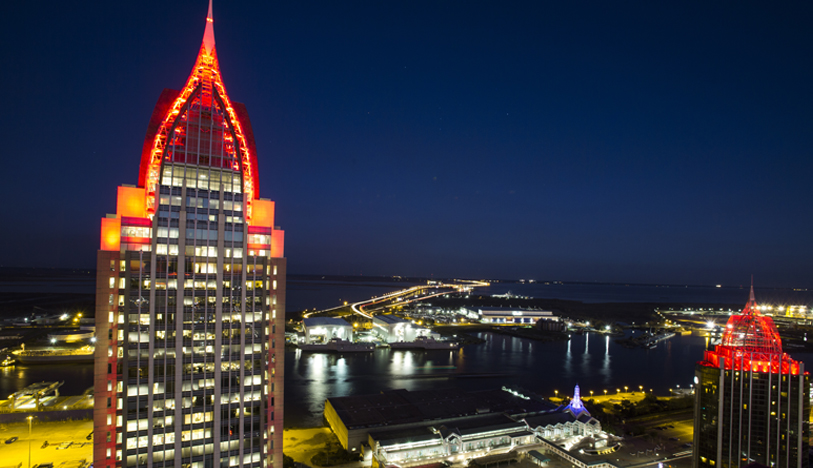 Stretching some 745 feet skyward, the 35-story office tower, the tallest building in Alabama, stands as a unique confluence of the old and the new. Connected to the Battle House Hotel, the modern skyscraper offers state-of-the-art technology and bold, vertical thrust ending in an elegant glass and steel cap that stretches the building's overall height to the equivalent of 41 stories.
SPECIFICATIONS
LOCATION 11 North Water Street, Mobile, AL 36602
YEAR BUILT 2006
STORIES 35
ENTRANCE Main entrance is via North Water St.
ACCESS St. Francis St., Water St., Dauphin St., Royal St. (Hotel Entrance)
SIZE
OFFICE SPACE 433,165 square feet
STORAGE NRA No tenant storage available
PARKING Two parking locations. Battle House Deck, adjacent from the Tower, is a 6-level parking deck. Royal Deck, adjacent from the Tower, is a 5-level parking deck. Both provide a total of 926 spaces. Card/code access is required for use of all parking.
One overflow parking location, Riverview Deck, located one block over from the Tower. It is a 6-level parking deck with 1,580 spaces available. Card access is required for use of all parking.
SHAPE/LAYOUT Square
AMENITIES Efficient floor plan with central core and perimeter offices. The floors are suitable for both single and multiple tenant occupancies. The RSA Battle House Tower is connected to the Battle House Hotel & Spa. Restaurants include the Trellis Room, a contemporary dining experience featuring polished service and top-quality steaks, and Joe Cain Café, a fast-paced restaurant and bar featuring handcrafted pizzas and sandwiches, signature cocktails, and frequent live entertainment. The Royal Street Tavern offers a vast selection of afternoon snacks and evening cocktails. The hotel gift shop offers varied sundries, newspapers, coffee, and small souvenirs. The Battle House Spa is a full-service spa, including salon services, skin care, fitness services, barber services, and relaxation treatments.
SITE IMPROVEMENTS Extensive landscaping surrounding the Tower, including trees, planters, sidewalks and a water fountain.
UTILITIES Electric: Alabama Power Gas: Spire Water & Sewer: MAWSS
Telephone: Multiple
HVAC Chilled water central cooling, with VAV air handling systems. Heating is provided via electric convection.
ELEVATORS Fourteen passenger-quality finished elevators with capacities of 3,500 pounds each, one ADA elevator, and two service elevators with capacities of 4,500 pounds each.
ELECTRICAL The electrical service to the facility is from Alabama Power Company from its underground network system. The service voltage will be medium voltage, 4,160 volts, three phases, in a vault. The vault houses three utility transformers networked together on the secondary side to provide a highly reliable service.
PLUMBING One Men's and one Women's restroom on each floor, as well as executive restrooms in some offices.
LIFE SAFETY Fireproof building per code. The building is a standard wet sprinkler system with pennant-style sprinklers covering all areas in compliance with NFPA 13, served from pipe stands in both stairwells. The pipe stands are served by two fire pumps, one low zone and one high zone. The fire pumps are served by an emergency generator service.
ADDITIONAL IMAGES
Click to Enlarge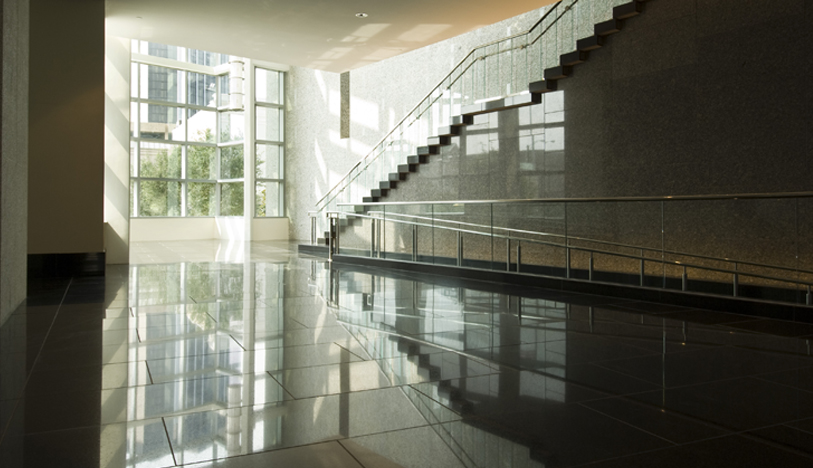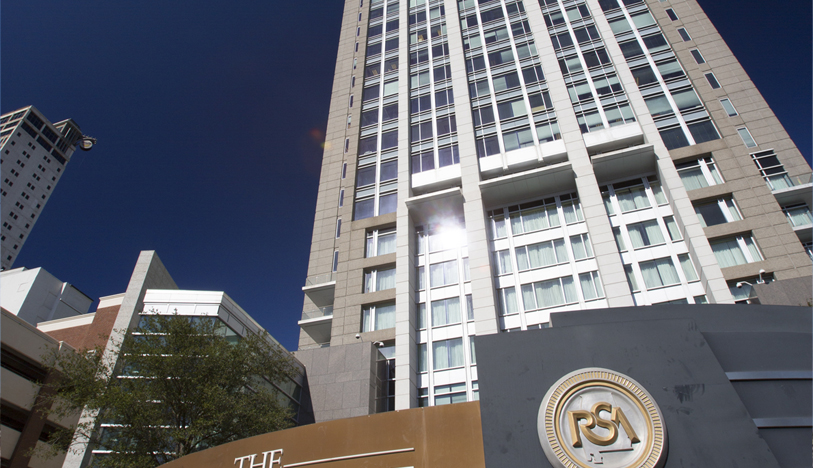 Top