Premiums
The primary source of funding for PEEHIP comes from the Legislature's annual appropriation. For fiscal year 2022, PEEHIP's funding employer contribution is $800 per active employee.
This amount is used to fund claim costs for active employees, retirees, and all covered dependents.
The health insurance premiums set by the PEEHIP Board are another source of funding for the insurance program. The following monthly premiums are effective October 1, 2021 - September 30, 2022. These are base rates and do not include the monthly tobacco and wellness premiums per member and/or spouse, if applicable.
Premium Rates 2021-2022
For the charts below, ME refers to Medicare-Eligible while NME refers to Non-Medicare-Eligible.
---
PEEHIP Hospital Medical Plan & VIVA Health Plan (Base Rate*)

Tobacco Premium and Wellness Premium

PEEHIP Supplemental Medical Plan

Optional Coverage Plan

Retired Members who retired prior to 10/1/2005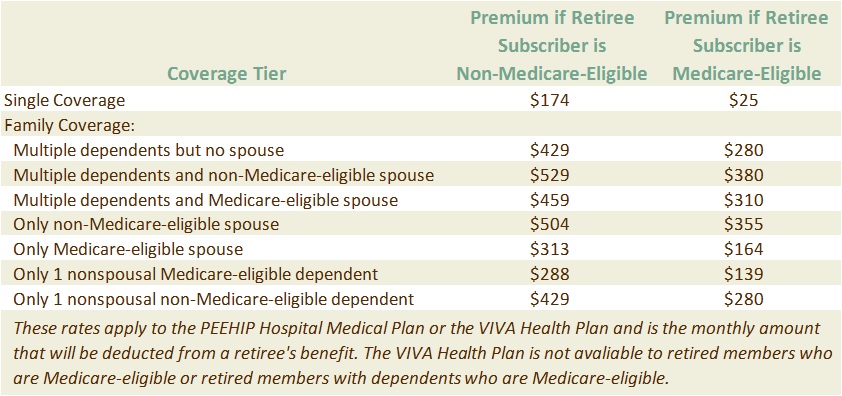 Surviving Dependent

Top