Building Lights Request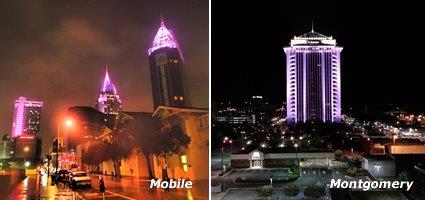 Building Lights Request
The RSA recognizes many events, holidays, and charitable organizations with iconic light displays on selected buildings in Montgomery and Mobile. To apply on behalf of your organization, please complete the request and click submit. Click HERE to view the lighting calendar.
All requests are subject to approval by the RSA Administration.
All fields are required.