Open Enrollment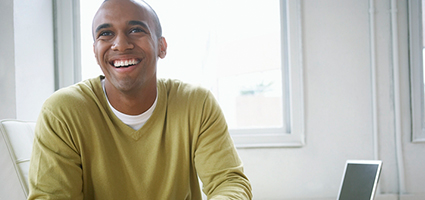 Open Enrollment
Open Enrollment Period: July 1 - September 10
Open Enrollment is the once-a-year opportunity for PEEHIP members to enroll in or change coverage, as well as add or drop eligible dependents from coverage. It is highly important for PEEHIP members to know that while PEEHIP is dedicated to providing members with many benefit options that promote health and well-being, PEEHIP members have the responsibility to take action to make educated choices during Open Enrollment to select the right plan(s) that are best for them and their covered dependents. Visit PEEHIP's Member Online Services (MOS) website today at https://mso.rsa-al.gov to view your current coverages and make any needed coverage change during this Open Enrollment period to be effective for the new plan year beginning October 1.
PEEHIP's Member Online Services (MOS) website at https://mso.rsa-al.gov is the fastest and best way to enroll in new coverage or make changes to existing coverage. Enrollment is done in real time. A confirmation page is provided to give instant assurance that PEEHIP has received your enrollment request.
The 2017-2018 PEEHIP Member Handbook contains all the information you need to understand the Open Enrollment process. The information available in the handbook is effective October 1, 2017.
Members who are applying for the Premium Assistance discount will be required to complete the Premium Assistance Application (PAA) as these changes are not available through Member Online Services.
PEEHIP Statements were mailed in June to active and retired members indicating the type of PEEHIP coverage(s) in which they are currently enrolled, and informing them about the Open Enrollment period.
If members are satisfied with their current coverage, no action is required. Members and their covered dependents will remain enrolled in their current plan(s). The only exceptions are for members who want to renew their Flexible Spending Accounts or Premium Assistance Discount. Members must re-enroll in these programs each year.
Flex Open Enrollment
Now is the time to make your annual selection for your Flexible Spending Accounts (FSA). Remember, the flex plan does not automatically renew each year. You must re-enroll even if you want to contribute the same amount. Flex Open Enrollment is July 1 through September 30.
What's New
The changes approved by the PEEHIP Board at the May 2017 meeting are shown in the June 2017 PEEHIP Advisor newsletter. The June PEEHIP Advisor, and prior PEEHIP newsletters, can be found here. Open Enrollment information is published in the PEEHIP Member Handbook. Active and retired members can view and/or download a copy of the handbook from the PEEHIP Open Enrollment web page referenced above. For members without Internet access, you can request a printed Member Handbook by calling RSA Member Services at 877-517-0020.
See the June 2017 PEEHIP Advisor f

or premium and benefit changes approved by the Board at the May 2017 meeting effective for October 1, 2017

.

See the July 2017 PEEHIP Advisor for information about Open Enrollment.
Important Dates
Open Enrollment begins July 1. Paper enrollment ends August 31, while online enrollment ends September 10. Flexible Spending Accounts enrollment ends September 30 for both paper and online.