Team Up for Health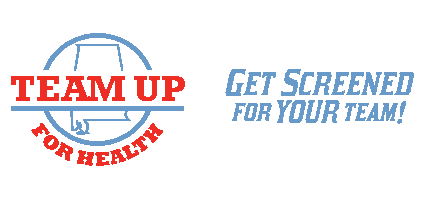 PEEHIP Wellness Program
Notice Regarding Wellness Program
PEEHIP is working with ActiveHealth and the Alabama Department of Public Health (ADPH) to provide members with the Team Up for Health wellness program. This confidential and secure health and wellness benefit provides free services for members and their covered spouses to help them live happier, healthier and more satisfying lives.
Eligible PEEHIP members who choose not to participate or fail to complete their requirements by the deadline of August 31 of each year are charged a $50 monthly wellness premium. This wellness premium applies to both eligible members and their covered spouses, resulting in a potential combined $100 monthly additional premium. Members can learn more about how to earn a waiver of this new premium at Earn the Wellness Premium Waiver.
Policy for Newly Enrolled PEEHIP Members
All newly enrolled PEEHIP members and covered spouses have the same August 31 due date as the existing PEEHIP membership unless their new effective date of coverage occurs between June 2 and September 30. If their effective date of coverage falls within this time period, then their due date to complete their required activities will be August 31 of the following year, rather than the year in which they enroll. This means that no PEEHIP member will ever have less than 3 months to complete their wellness program requirements.
Newly enrolled PEEHIP members have the same wellness screening requirement as existing PEEHIP members, and health coaching may also be applicable to them if they receive a health coaching invitation letter from ActiveHealth. ActiveHealth sends health coaching invitation letters once per year in October. The My Required Activities link at the www.myactivehealth.com/peehip website also shows the specific activities required to earn the $50 monthly wellness premium waiver.
Team Up for Health Services
PEEHIP's Team Up for Health wellness program offers the following free services for its members and covered spouses:
Wellness Screenings by ADPH nurses
Heatlhcare Provider Screenings by your primary care physician
Wellness Coaching through ActiveHealth
Condition Management through ActiveHealth; through Blue Cross Blue Shield of Alabama for children and adult child dependents
24-Hour Nurse Line at 855.294.6580
Care Considerations and Health Actions to be discussed with your healthcare provider
MyActiveHealth Website at www.myactivehealth.com/peehip for tools designed to help members reach their health goals. These include a Personal Health Record, Online Health Coaching, videos, quizzes, and other interactive tools
For more detailed information, please see the most current member handbook on our Publications page.