PEEHIP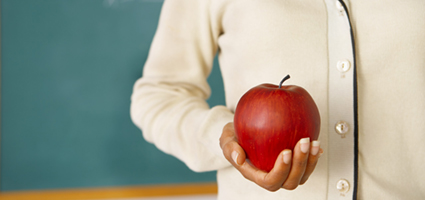 Public Education Employees' Health Insurance Plan
The Public Education Employees' Health Insurance Plan, or PEEHIP for short, was established in 1983 to provide quality health care insurance benefits for the health and well-being of our members.
ActiveHealth administers the Team Up for Health Wellness Program.
Blue Cross Blue Shield of Alabama administers the Hospital/Medical, Flexible Spending Accounts, and Supplemental Plans.
MedImpact administers the Core Pharmacy and Specialty Pharmacy.
VIVA Health administers an optional Hospital/Medical plan.
Southland Benefit Solutions administers the Cancer, Dental, Indemnity, and Vision Optional Plans.
Member Online Services (MOS)
The MOS Login is located at the top of every page.
Visit Member Online Services to:
Enroll online for New Members
Make changes during Open Enrollment
View Current Coverages
Make a Qualifying Life Event (QLE) change to add a dependent or report a divorce
Change your address
Important Updates
NOTICE TO MARRIED PEEHIP MEMBERS: If you have family medical coverage under PEEHIP which includes coverage of your non-public education employee spouse, you should have received a letter informing you that you will be charged an increased spousal surcharge per month beginning October 1, 2016. The increased spousal surcharge will go into effect as scheduled on October 1, 2016. Any communication suggesting that the surcharge and/or premium increases will not be effective October 1, 2016 is incorrect. For married PEEHIP members who are both independently eligible for PEEHIP coverage, the letter was sent to you in error and you will receive a correction letter shortly.
PEEHIP Changes to Address Budget Shortfalls
PEEHIP Benefit and Premium Changes (effective October 1, 2016)
PEEHIP Member Handbook with Open Enrollment Information (effective October 1, 2016)
An Important Message to All PEEHIP Members
HIPAA/PEEHIP Privacy Statement
ATENCIÓN (Spanish) 주의 (Korean) 注意 (Chinese)
CHÚ Ý (Vietnamese) ملحوظة (Arabic) ACHTUNG (German)
ATTENTION (French) ��ુના (Gujarati) PAUNAWA (Tagalog)
ध्यान द�� (Hindi) ໂປດຊາບ (Laotian) ВНИМАНИЕ (Russian)
ATENÇÃO (Portuguese) DİKKAT (Turkish) 注意事項 (Japanese)